Reynard – Available on Steam
Finally we've reached the milestone of releasing Reynard on Steam 😀
Last month I've been preparing everything for releasing Reynard on Steam. From filling out forms, helping to create a new trailer, promoting on social media, contacting curators and creating a dedicated website for Reynard. This all took a fair amount of time.
But it's finally done… It's released on Steam and we can't wait to get feedback from more users. We're already planning on adding new stuff to the game and working on stuff proposed by current players.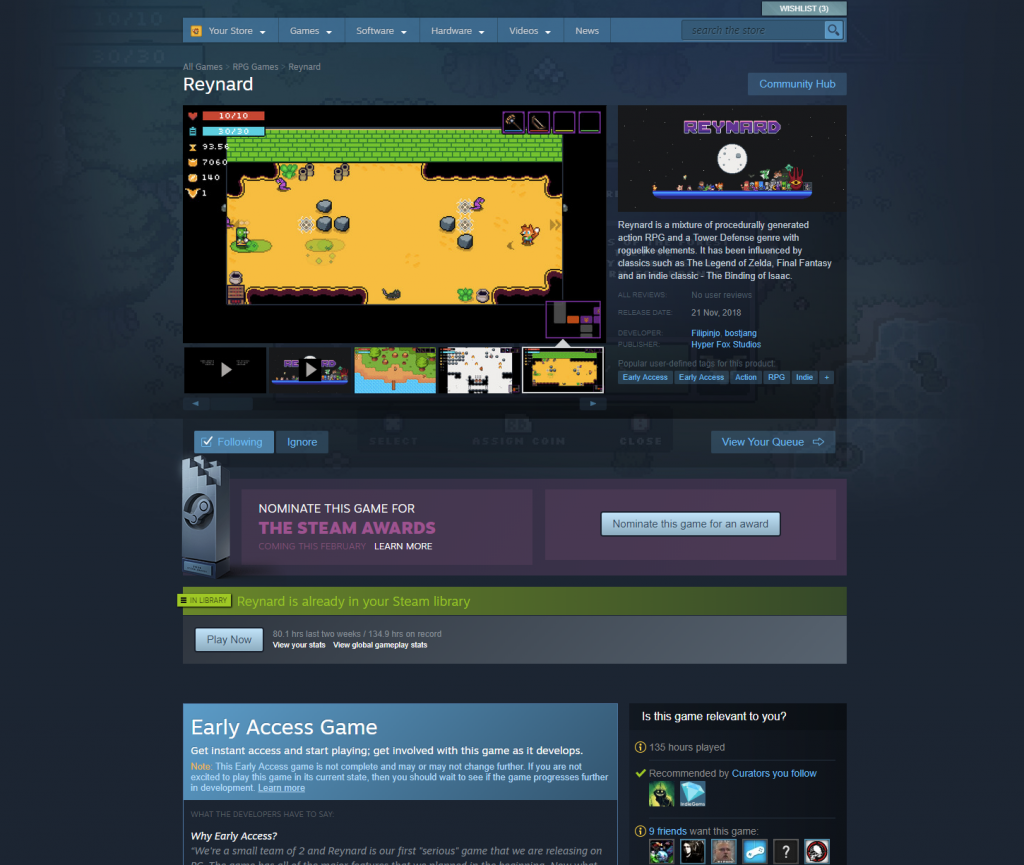 If you purchased Reynard through itch.io you are able to obtain your Steam key from your purchase page! If you're having any troubles obtaining your key, please let us know!
Oh! I forgot to mention that Reynard came on Steam with a 20% discount!
Have fun saving Prascilla 😀
arpg
early access
release
reynard
steam
tower defense